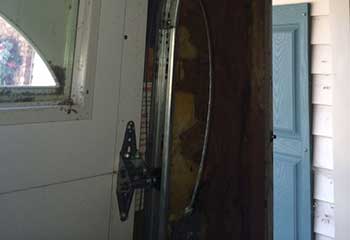 Garage Door Off Track
Customer Issue: Mr. Duncan does a lot of work in his garage, but one day found his garage door got stuck partially opened.
Our Solution: We inspected Mr. Duncan's garage door and located the problem, which had occurred due to the door coming off of the track. Upon further examination by opening the track, our professionals found that debris from Mr. Duncan's work had gotten caught in it, and forced the rollers out. We removed the materials and put the rollers back in, before checking the door's movement.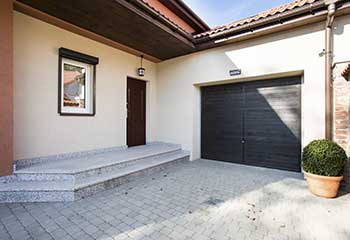 New Garage Door Installation
Customer Issue: The Benos' garage didn't have a door, and after having their car broken into they decided that an automatic overhead door was overdue.
Our Solution: The highly compact and powerful LiftMaster 8500w gave this new garage door system reliable base and left plenty of room for the Clopay spring assembly and Classic series steel door. The opener's smart control system also made the system very user-friendly.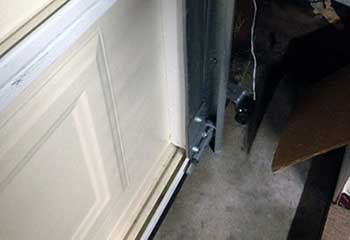 Sensor Alignment
Customer Issue: The customer's garage door opened all on its own, and wouldn't close.
Our Solution: After confirming that the sensors weren't 'seeing eye to eye', the team loosened and adjusted them, leveling them carefully before reattaching them in place; one had to be taken off altogether and raised about two centimeters. A reboot later, the door was back to normal behavior.
Ariadne Parish
- Kingsgate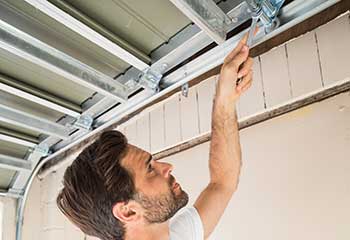 Roller Replacement
Customer Issue: The old garage door rollers needed to be replaced.
Our Solution: Our technician arrived with new nylon rollers and quickly replaced the old metal units with them. The reason for the change in material was that the customer didn't to bother with maintenance and didn't mind the shorter lifespan of the nylon units.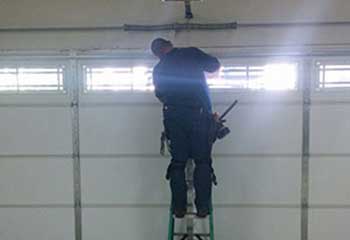 Spring Replacement
Customer Issue: The torsion spring broke.
Our Solution: We arrived at the customer's home with a replacement spring that offered increased durability, and immediately began removing the old unit and installing the new one. Before leaving, we lubricated the new spring and showed the customer how he can do it himself to help alleviate some of the wear-and-tear-causing friction.
Kristen Frinzel
- Redmond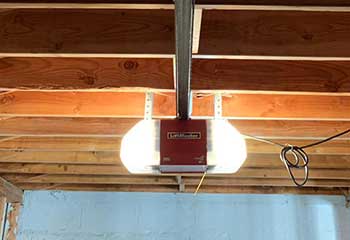 Opener Replacement
Customer Issue: Old opener no longer working as well as it used to.
Our Solution: The customer already had a new model in mind; the LiftMaster WLED belt drive garage door opener, which offered increased lighting and near silent operation. We disconnected and then removed the old chain drive unit and secured the new one to the ceiling and made sure it was properly connected to the door. Afterwards, we made sure all of the new model's features were working and that the customer understood how to use them.
Brendan Christiansen
- Kirkland