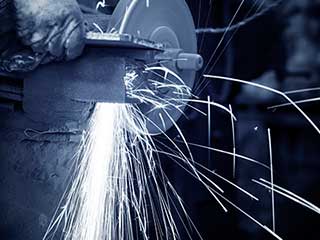 Your automatic gate's purpose is to provide the first line of defense against those who want to invade your property. Read on to learn more about the benefits of these systems as well as some of the common problems that you may encounter during the course of their lifetime.
Easy Access & Added Security
When you're at home, there's nothing better than leaving behind the troubles of the outside world and retreating to your own world of privacy and safety. If you're relying on your front door to secure your property though, you're missing out on the opportunity to reinforce your safety with the use of a sturdy gate.
The Driveway Gate Opener
Back in the day, we had to leave our vehicle to open the gate, drive through – then get out and close it again. Rather tedious, and especially troublesome during the rainy season. Now, all you need is an opener to open it up automatically or with a remote. The main parts of the opener include the motor, the electronic control unit, arms, and sensors. With all these electronic and mechanical parts working together, you'll be able to get in and out of your driveway without breaking a sweat.
Gate Opener Repair
A typical set up will last many years because these systems are built to withstand outside weather as well as the stresses of typical use, however, they're not designed to last forever. Some of these parts do succumb to wear and tear and will need to be replaced. If they get hit by a vehicle, the impact can cause direct damage to many parts, causing malfunction.
Problems with Your Gate?
Your automatic gate is designed to provide a range of benefits and a more convenient way of life. If your system is not doing it's job properly or seems considerably worn and on its way to a breakdown, just contact our experts at Garage Door Repair Kirkland for assistance. We'll get it repaired in no time, and provide replacement parts if necessary!
Need more? We also provide:

Steel Gates

Multicode Remote

Program Doorking Intercom

Driveway Gate Troubleshooting